Read texts
that interest you
With dBook you can read texts that will keep you engaged. Choose from hundreds of titles, including newspaper and magazine articles, short stories, and more. New texts are added every week.
Listen to
native speakers
Follow along at your own pace as the text is read to you by native speakers. Listening and reading are crucial skills when learning a language. dBook brings them together in a single, immersive environment.
Improve at
every level
There's something for everyone from beginners to the near fluent. Learn grammar rules and new vocabulary suitable for your level by interacting with the text. Tap key words and phrases for explanations and usage advice.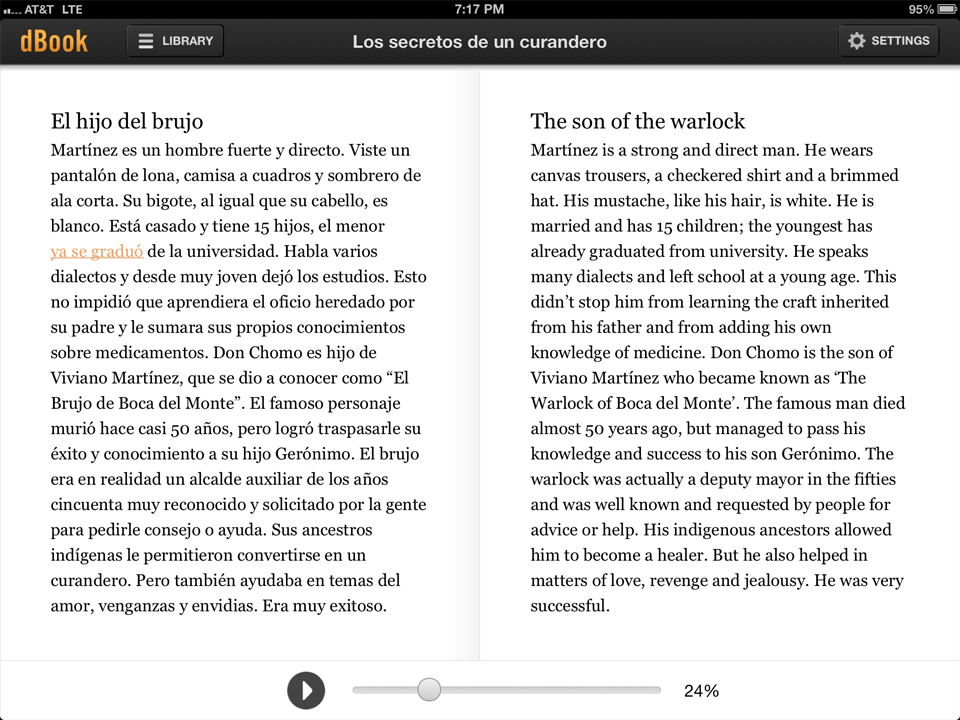 Tap key words and phrases for grammar and vocabulary pointers
Read the original language text alongside a translation into English
Listen to a real person read the text out to you